Stainless Steel For Your Kitchen
Stainless steel for your kitchen (not just for appliances anymore)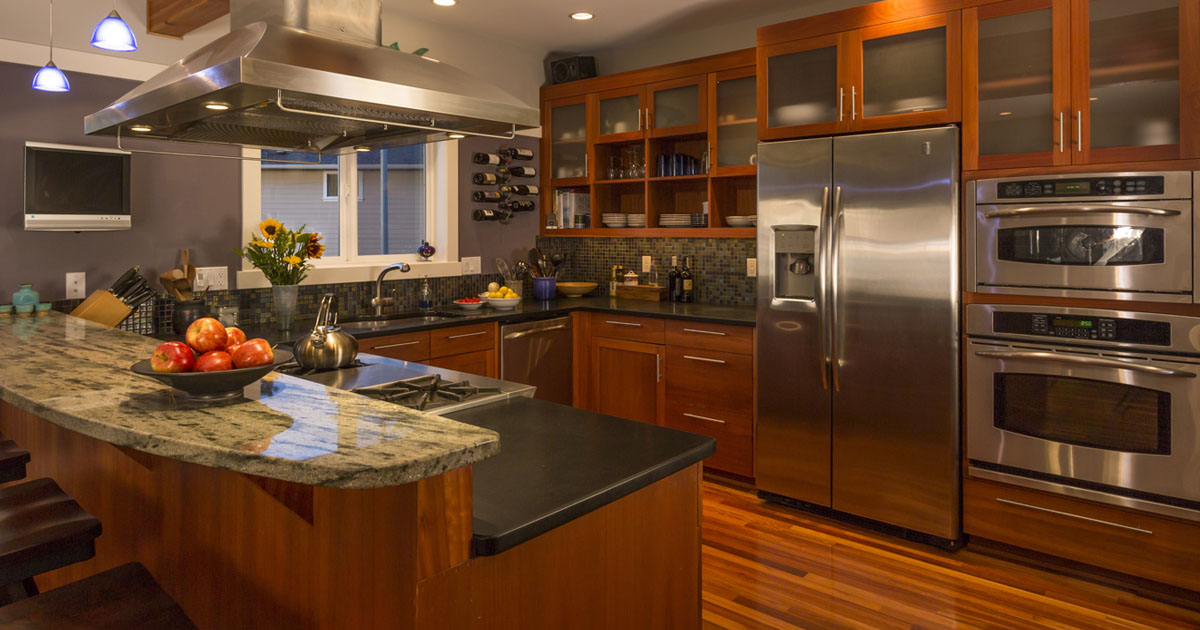 Stainless steel is everywhere in commercial kitchens from the appliances to sinks and countertops.  There is a trend happening for residential kitchens.  Stainless steel countertops and specialty metal backsplashes are seen in many residential kitchens not only for its sharp clean look but also because it is a metal that is so durable and strong.
Today's contemporary lifestyle offers many options to enhance kitchen workspaces including custom stainless steel countertops, copper countertops, stainless steel sinks, copper sinks, stainless steel and specialty metal backsplashes, brass and embossed metal countertops, custom stainless steel cabinetry, stainless steel wall shelves, stainless steel wall panels and custom designed specialty metal items.  These works of art are not only being offered in commercial kitchens but are also being found in many residential kitchens to take on a clean, industrial look.  With these unique options for your kitchen, stainless steel isn't just reserved for the appliances.
How to clean your stainless countertops (and other stainless steel fixtures):
Taking care of your unique stainless steel fixtures and appliances is easy if you know how.  Stainless steel is a very durable metal and does not corrode.  This is what makes it the perfect choice in kitchens and many other areas of the home and business.  It is not porous which makes it exceptional in a kitchen.  Cleaning stainless steel if easy and requires very minimal effort but the key to it, like almost anything, is to care for it frequently so that you can maintain it easily.
Stainless steel only requires a wipe down with soap and water but also requires more intense cleaning periodically.  For those intense cleanings, go with a product that is easy to use and does more than clean.  Sheila Shine is a 3-in-1 step process that not only cleans your stainless steel but polishes and protects it as well.  One wipe and the product cleans the metal from any smudging, fingerprints, dirt and oils that attract to it.  It also polishes so that your stainless steel is shining bright.  Lastly, while it is cleaning and shining your stainless steel, it is also adding a layer of protection to the metal to keep it from corroding, staining or dulling in the future.  Your stainless steel will never look so good!
Low VOC:
In addition to being a wonder cleaner, Sheila Shine is also offered in a low VOC formula so that no one is excluded from using this amazing product.  We understand that some parts of the country, California in particular, have regulations in place for the safety and well-being of its people.  But that doesn't mean they should be missing out on great products either!  We are happy to offer Sheila Shine in this low VOC formula and are even happier to let you know that it doesn't take away from any of the cleaning properties and effects this product has on your stainless steel.  Now everyone can enjoy the magic of Sheila Shine!
Try Sheila Shine for your stainless steel today!
Phone: 305-557-1729
Email: