Stainless Steel For Commercial Kitchens
Stainless steel for commercial kitchen use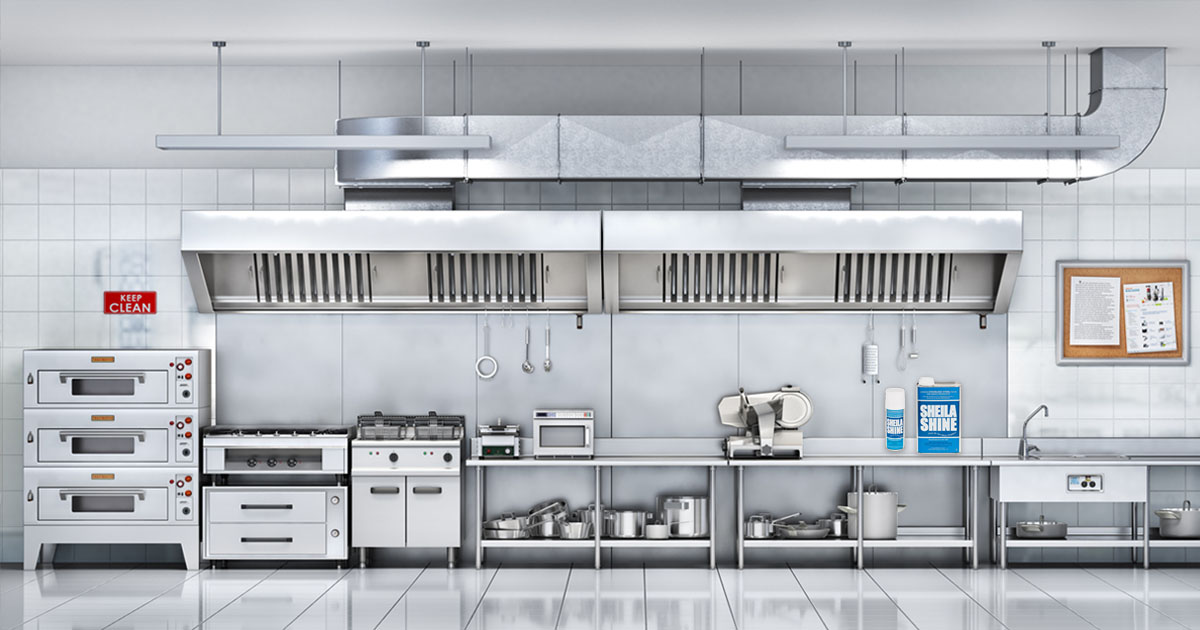 Even if you are relatively new to the foodservice industry, you have heard the term "stainless steel."  But even industry veterans are often undereducated about the finer points of stainless steel and its uses.  For such a common material, there is a lot of potential confusion regarding everything from what it is to how to maintain it.  Let's explore the finer points of stainless steel.
What is stainless steel?
Stainless steel is not just one thing.  It is a term used for a group of iron-based alloys (a metal made by combining two or more metallic elements) that contain a minimum of 10.5% chromium.  This combination with chromium is what gives stainless steel its resistance to corrosion.  The chromium forms an ultra-thin layer on the steel that is referred to as the "passive layer."  This passive layer is the key to preventing rust and other corrosion.
Can stainless steel rust?
There is a common misconception that stainless steel is some sort of miracle metal that never rusts.  This is simply untrue.  Because of its chemical make-up, stainless steel is less likely to rust.  But it is possible.  You should also be aware that rust is only one type of corrosion.  In a restaurant setting, there are any number of chemical or other substances that can cause corrosion.  By choosing the right type of stainless steel for your application and applying basic care and maintenance, you can greatly reduce the likelihood of any type of corrosion.
Cleaning stainless steel
It is important to maintain your stainless pieces to avoid any breakdown of its passive layer that could lead to corrosion.  Proper cleaning is essential.  First, be cautious about using abrasive cleansers.  The grit in some cleansers can scratch the stainless surface.  This can make matters worse as it can lead to further breakdown and ultimately more corrosion.
If you are trying to remove fingerprints or smudges to improve the cosmetic appearance of your stainless, try simply wiping with a soft, dry cloth.  Avoid metal brushes and things like steel wool as they not only have the potential to scratch the surface, but they can also leave behind embedded particles.
Using a soft cleanser like Sheila Shine will keep your stainless steel clean, polished, and protected all in one use.  It is safe to use in kitchens and will not harm your stainless surfaces.  Sheila Shine is a 3-in-1 product that not only keeps your stainless steel clean, but it also polishes it and protects it from corrosion down the line.  All of this in one product is amazing!
As a restaurant or food service owner, you will see stainless steel everywhere.  Understanding the appropriate use is an important skill as you make purchase decisions.  Stainless is found in all aspects of a commercial kitchen and can last you a lifetime, as long as it is cared for.
For all your stainless steel cleaning needs, try Sheila Shine.
Phone: 305-557-1729
Email: