Stainless Steel: Food Service Industry
Stainless steel in the food service industry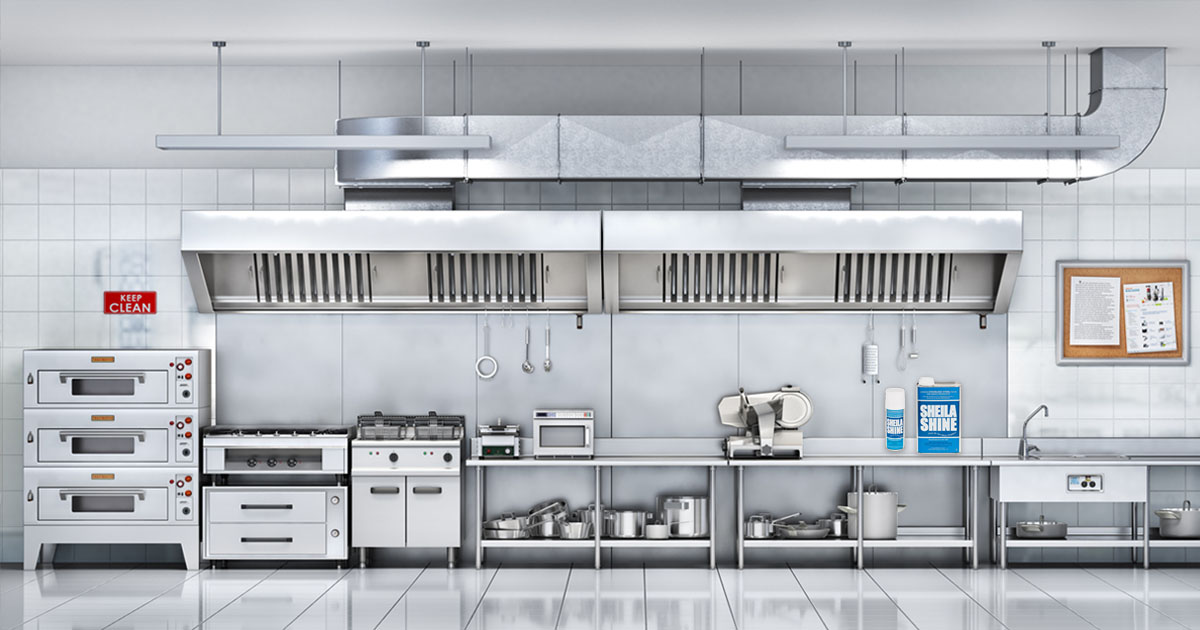 Since the earliest days of its existence, people have seen stainless steel's potential to help make food preparation safer and easier.  From high-end consumer items to the largest commercial kitchens, stainless steel surfaces, equipment, utensils and more continue to serve as a cornerstone of the modern food service environment.
We're going to take a look at why stainless steel is an excellent choice for use in food service. We'll see how it is typically used, and best practices for safe, long-lasting performance from your stainless steel equipment and items.
Benefits in the food industry
Food preparation environments benefit from many of the same characteristics of stainless steel as other industries.  Stainless steel's exceptional corrosion resistance means that kitchens don't have to worry about damage due to spills, steam, food products, and the general mess caused by high-volume, fast-paced cooking.
At the end of a busy shift, stainless is also simple to clean.  In many cases, kitchen staff can wet mop, pressure wash, or steam clean the surfaces of stainless steel equipment for rapid, thorough cleaning of crowded kitchen environments.  Of course, you can also spot clean stainless steel.  With the proper cleaning product, stainless steel's passivation layer makes cleaning up spills and splatters simple.  Stainless steel can handle years of regular cleaning and maintenance and still look as good as it did when the table, surface, or equipment arrived.
Typical uses
As the list of benefits might suggest, stainless steel has uses nearly anywhere you can think of in the modern food preparation environment.  It truly is a comprehensive solution ranging from high-volume mass production food service environments, such as those in hospitals or schools, to the cutlery on the table at your favorite local restaurant.
There's a strong chance you can stand anywhere in a restaurant or kitchen and find something made from stainless steel within view.  It's everywhere including ice makers, food service tables, cooking equipment, mixers, hot and cold storage, shelving and containers, countertops, pots and pans, utensils, dispensers, and vending machines.
Care and maintenance
In most cases, caring for stainless kitchen equipment is as simple as using a mild cleaner, warm water, and a soft cloth.  Most stainless steel can withstand pressure washing, steam cleaning and other detergents.  However, you should never use an abrasive surface to scour stainless steel as this can compromise the passivation layer on your steel and create scratches in which microorganisms can begin to multiply.
Stainless steel cleaners like Sheila Shine provide quick and easy cleaning while effectively getting the job done.  Sheila Shine is a 3-in-1 cleaner that not only take dirt and grime off the steel, but it polishes it to a beautiful shine while also protecting it from future damage.
To keep your food service stainless steel clean and well maintained, consider using Sheila Shine.  Call us today to discuss how our product can help your business and your stainless steel.
Phone: 305-557-1729
Email: