Stainless Steel Cleaner That Is Safe
Clean stainless steel without poisoning your family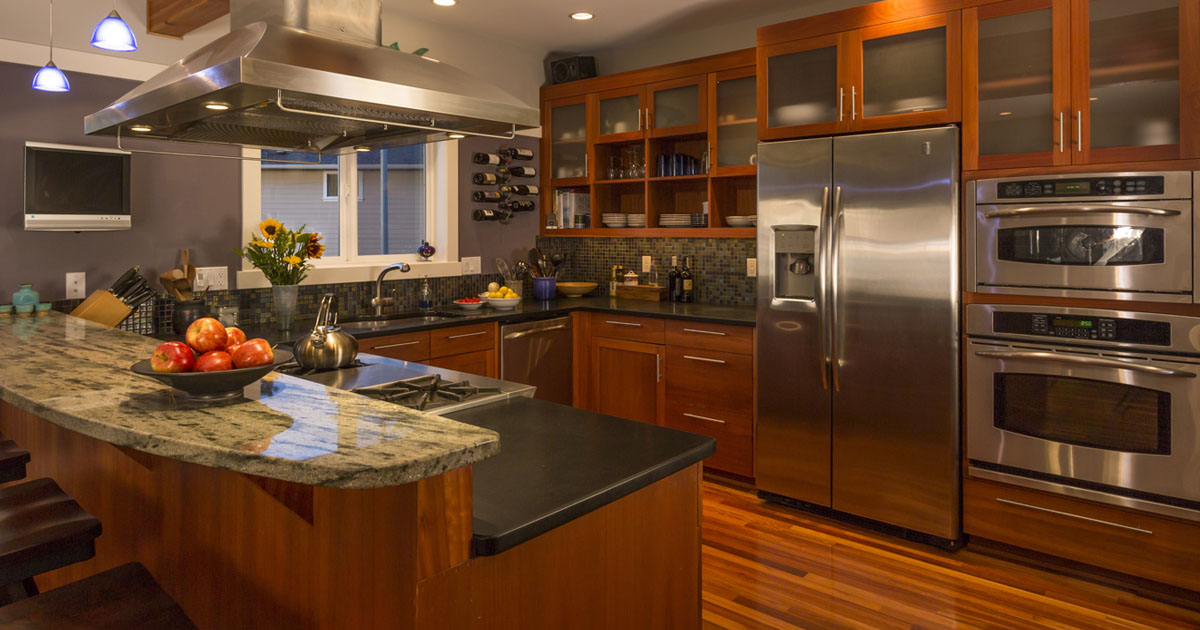 No matter how dysfunctional our family can be, we are generally capable of resisting the urge to harm our loved ones on a daily basis.  At least not physically.  At home, everyone comes into contact and interacts with stainless steel kitchen appliances, if you have them.  And when it comes time to clean them, the cleaning products you may be using can cause more harm to your family than you think.
Some people will leave behind more residue on stainless steel than others because they are exposed to and interact with an appliance on a heavier basis.  This residue can be in the form of fingerprints on the stainless steel paneling, a person could rub off some dirt or oil from their hand on to a handle, or a small spill or hard water stain could develop on the front or side of a unit.  If quickly cleaned it might not be a major issue, but, when left over time, the dirt, grease, grime, and water spots can build up on a stainless steel surface, making it look anything but stainless.  It's only when those marks collect and build up over time that they obscure what's originally underneath and become difficult to remove.
Many stainless steel cleaners no doubt do a great job at cleaning stainless steel appliances because that's what they're chemically engineered to do.  You either spray it on or rub it over the surface and it's looking almost brand new in about ten minutes.  The only problem with many of these cleaners is that they are loaded with chemicals, some of which are terrible for your health and produce strong odors.
Knowing what is in your stainless steel cleaner is important so that you can keep you and your family safe.  At Sheila Shine, we have been producing a safe and effective product for over 60 years.  As with all cleaners, using protective gloves is recommended but you should feel safe knowing that the product you are using is safe for your family and easy to use so that you have minimal contact with it.  It leaves no residue or long term odors behind.
And the best thing about Sheila Shine is that it is a 3-in-1 product meaning that it not only cleans but it polishes and protects all stainless steel surfaces at the same time.  No other stainless steel cleaner on the market can claim to do this.
Keeping a stainless steel appliance clean, whether it's a refrigerator, oven, ice maker, or wine cooler can be as simple as routinely cleaning it with warm water and a clean, lint-free cloth.  But for deeper, more effective cleaning, a good stainless steel product, like Sheila Shine is recommended not only for cleaning but to protect the future longevity of your stainless steel.
For a great stainless steel cleaner that will not harm you, your family, or the environment, try Sheila Shine for all your stainless steel cleaning needs today.
Phone: 305-557-1729
Email: