Sheila Shine: The Best Metal Polish Ever
Why Sheila Shine?  Why not!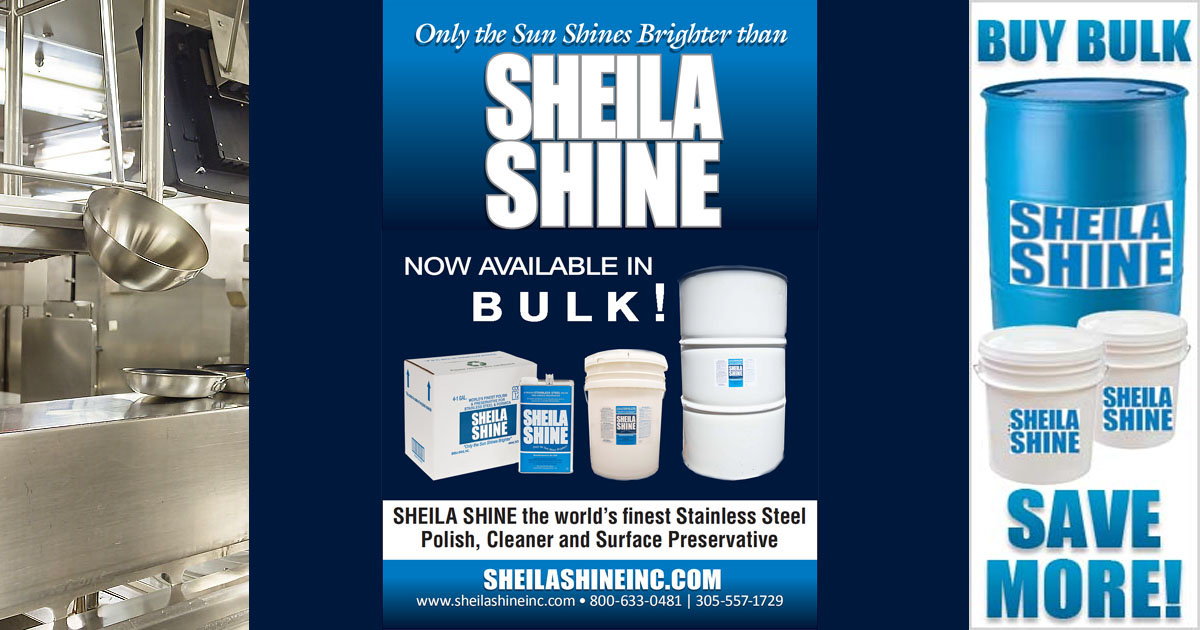 You can find the best combined stainless steel cleaner, polish, and surface preservative. It's name is Sheila Shine.  If you have used it before, you understand exactly how this cleaner works and why it has become so popular over the last few decades.  If you have never tried it before, the time has come for you to check it out.
This 3-in-1 product effortlessly removes greasy film, watermarks, smudges, finger marks and forms a unique protective coating that protects surfaces against future deterioration.  Regular use of Sheila Shine will keep a high gloss and professional appearance on your surfaces forever.
Sheila Shine cleans, polishes, and protects Stainless steel appliances and accessories.  It works well to restore aluminum and chrome. Of course, it's great for stainless steel appliances and barbeques.  It can also be used on other finishes such as Formica, fiberglass, porcelain, brass, enamel, and plastic.  It brings surfaces that have lost their luster back to life.
WHY does it work so well you be asking yourself.  The answer is simple. Sheila Shine was specifically engineered not only to clean stainless steel but also to polish and add a coating to protect it from deterioration, all in one simple application.  It is truly a 3-in-1 product.  There are many non-abrasive cleaners and polishes on the market for stainless steel use but Sheila Shine is the only one that can claim 3-in-1, clean, polish, and protect!
You can easily apply Sheila Shine in a spray or liquid. Apply a small amount to your surface and wipe with a soft, clean, and dry cloth.  No rubbing or polishing is needed, so a wipe is all the elbow grease required to get things clean, polished, and protected in no time.
Cleaning companies will benefit greatly by adding Sheila Shine to their arsenal.  Aside from its money-saving and time-saving attributes, your stainless steel will shine brightly and your customers will take notice. This is most important during a pandemic.
Homeowners love using Sheila Shine. It's not just for commercial use! The uses for Sheila Shine are extensive with many ways to use it and many surfaces that will benefit from it.  Use it in your kitchen on your stainless steel appliances and sinks. Sheila Shine works beautifully in the bathroom for faucets, sliding shower doors, and lighting. You can use it in the laundry room on washers and dryers and outside on the grill, trash can. Polish your golf clubs with Sheila Shine!  The possibilities are endless.
If you are looking for the best and most versatile stainless steel cleaner on the market, Sheila Shine is your answer.  Available in aerosol spray or as a liquid, you will never use another stainless steel cleaner again.
Please note: Read the label first and test a small area of the surface before applying it to the entire area and be sure the area is clean and free from other chemicals to avoid a negative chemical reaction.
Try Sheila Shine today!
Phone: 305-557-1729
Email: