Sheila Shine Polish for Stainless Steel
6 mistakes not to make with stainless steel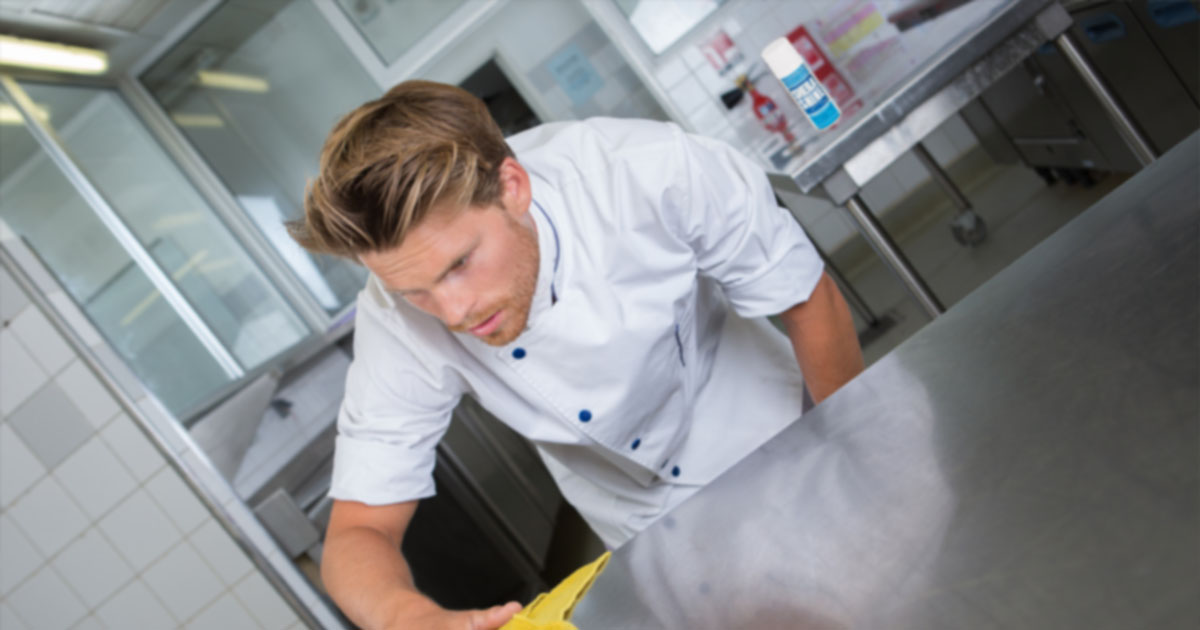 The first thing to know when considering how to clean stainless steel appliances, sinks, and countertops is what not to do.  Some popular cleaning products will damage the finish on stainless steel, and even plain water can leave unsightly marks and spots if not used properly.  Despite its name, stainless steel can and does stain.
First and foremost, for clean stainless steel surfaces, these are techniques to avoid:
DO NOT use chlorine bleach or any product containing chloride.
DO NOT use oven cleaners.
DO NOT use steel wool, steel brushes, or highly abrasive scrubbing pads. These can cause scratches or leave a residue of small particles that may rust.
DO NOT use abrasive cleansers on brushed stainless steel.
DO NOT clean a stainless steel surface unless it is cool to the touch.
DO NOT use gritty, dirty, or excessively hard water.  It can leave spots or brownish stains.
The right way to clean stainless steel
Although the list of what not to do may seem daunting, there are some very simple things that you can do to clean stainless steel appliances.
Keep in mind the following tips for how to clean stainless steel:
Pay attention to your owner's manual
Some new stainless steel appliances are treated with a clear-coat finish at the factory and some cleaning products can strip or mar that finish.
Wipe down appliances with a soapy washcloth every time you do the dishes
This is one of the best habits to adopt when cleaning stainless steel.  Rinse the cloth with clean water and wipe again to remove any soap.  Finish with a wipe of a dry terry towel.
Always wipe in the direction of the stainless steel "grain."
Start at the top of the appliance and working your way down towards the floor.
Use a nylon scrubber, mild liquid dish soap, and hot water on baked-on foods.
To tackle heavier grease or baked-on foods takes a little abrasion but be wary of the tools that would leave scratches behind, nylon scrubbers offer just the compromise.  Be sure to rinse the surface and towel dry to prevent water spots or staining after you have cleaned the stainless steel surfaces.
Remove the most stubborn stains with a non-abrasive, quality cleaner
Using a product like Sheila Shine stainless steel cleaner will gently but aggressively clean stainless steel surfaces.  Its 3-in-1 formula is designed to clean, polish, and protect your stainless steel.  Restore shine with Sheila Shine.  Buffing your appliances periodically after cleaning stainless steel will help maintain a lustrous finish.  Apply the polish in the direction of the grain with a lint-free cloth, then buff and dry with another lint-free cloth.
Using Sheila Shine and avoiding the mistakes not to make with stainless steel will guarantee a long and beautiful life for your appliances and other stainless steel fixtures.  Take care of your stainless steel and it will continue to have a long, stain-free life.
Try Sheila Shine today!
Phone: 305-557-1729
Email: