Janitorial Tips for Better Business
Keep your business going, fast and effectively
If you are in the janitorial/sanitation business you know that to keep your business reputable you must do the best job for your clients.  And if you are a successful business, you know that sometimes that can be a hard thing to do.  Getting all your clients' needs taken care of with the best effort possible is time-consuming.  But there are ways to quickly do so in the most efficient way possible.  Let us explain how.
In this industry, there are many products that you are privy to that are not just great cleaning tools, they are made so that you aren't spending an entire day doing one cleaning.  Commercial grade vacuums and floor cleaners are fine examples of this.  These large, heavy-duty pieces of equipment are meant for your business.  They clean much more effectively than residential equipment which means they help you move through floors quicker than using a non-commercial grade piece of equipment.  They are less prone to breakage and help you move quickly through your jobs.
Sheila Shine Saves Time
Another great example is Sheila Shine.  Sheila Shine is a 3-in-1 stainless steel cleaner that not only cleans, but it also polishes and protects surfaces as well.  This 3-in-1 technology is the only one on the market and because Sheila Shine can do all these things, you are spending less time cleaning stainless steel appliances, surfaces, and fixtures.  But the best part is, a little dab of Sheila Shine instantly cleans, polishes, and protects.  No scrubbing or rubbing is necessary!
What does this mean for you?  It means less time cleaning surfaces that are greasy, dirty, and filled with fingerprints and other debris.  That means, if you are cleaning restaurants or other businesses where stainless steel is in abundance, you are spending less time cleaning these fixtures but still doing it effectively.
Easy to Maintain
Stainless steel is used throughout businesses because it is corrosion resistant, it is strong, it is durable, and it is very easy to maintain.  When you have a product like Sheila Shine the maintenance is even easier.  In this business, time is money, and you simply can't spend all your time and energy cleaning without having effective tools.  It just doesn't make sense to use anything less.
When the stainless steel is clean and shining bright, everything else stands out as well.  Having the right arsenal of products and equipment for your cleaning business is essential to thriving.  Not only do these products help you to quickly clean, but the right ones are also proven to get the job done right the first time.  Sheila Shine is one of those products.  You just can't run your cleaning business without it!
Sheila Shine has been helping the industry clean stainless steel for over six decades and we aren't slowing down.  You will notice the difference immediately.  We sell our cleaner in bulk, and we also sell it to residential clients as well.  Try it today and let us know what you think.  Your business will thank you!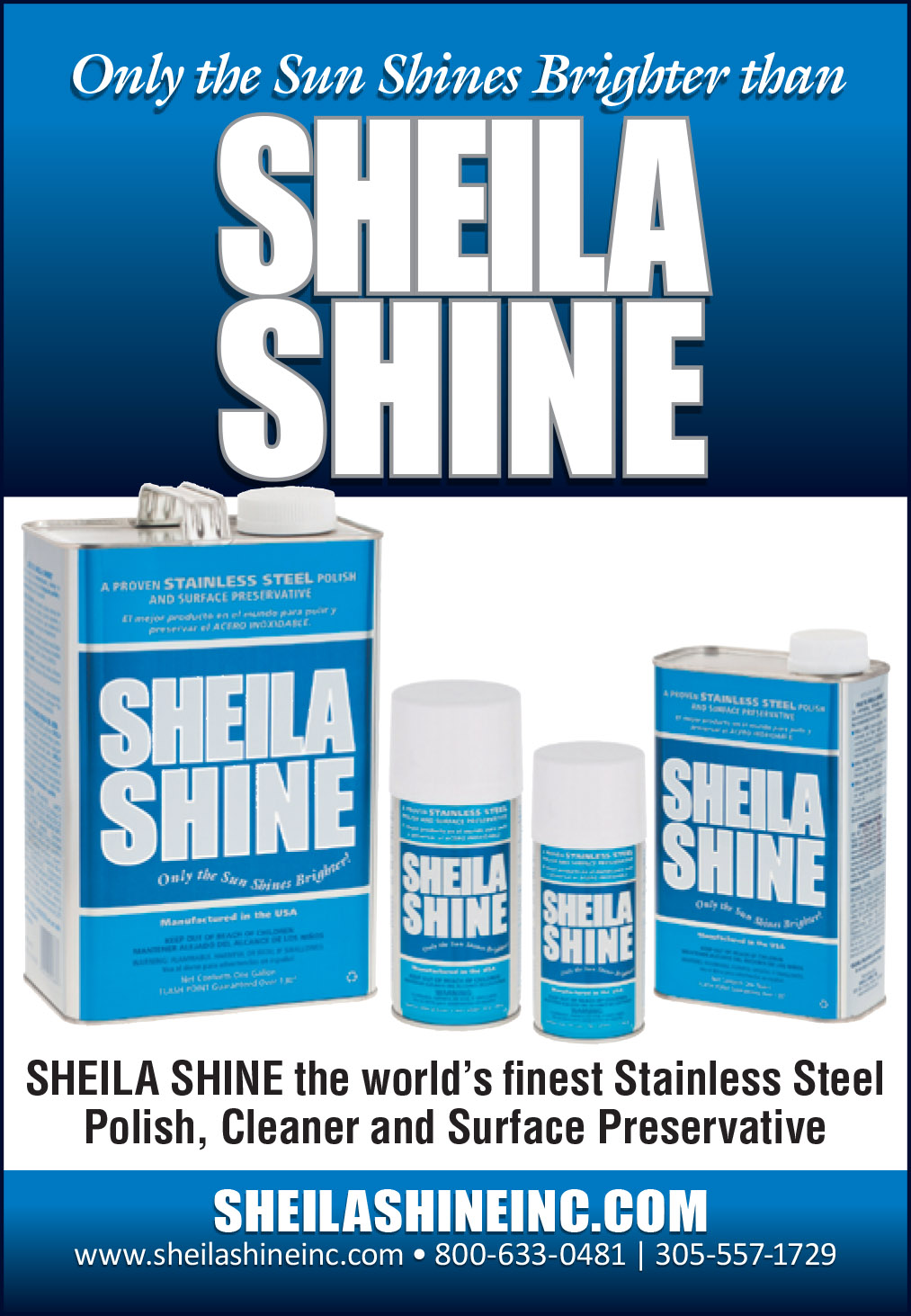 Try Sheila Shine to keep your business going fast and effectively!
Phone: 305-557-1729
Email: