Caring For Stainless Steel w/Sheila Shine
Caring for stainless steel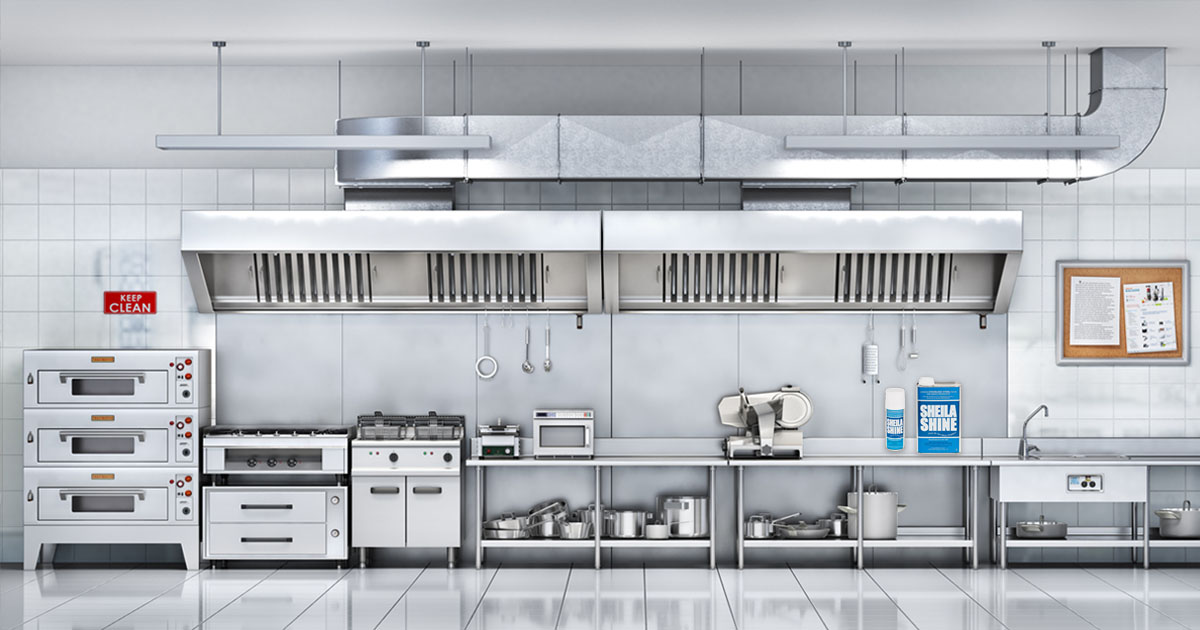 Stainless steel is highly corrosion resistant, however, stainless steel applications can still remain at risk to surface damage.  Oxidation, corrosion, rusting, or staining ca occur over the long-term in harsh environments without routine cleaning and maintenance.  It's important to use a good stainless steel cleaner on all stainless steel appliance, fixtures and structures.
All stainless steel contains at least 10.5% chromium by weight.  It is this chromium content that creates a shield called the passive layer, which protects it from corrosion, unlike other steels.  The higher the chromium content, the greater the corrosion resistance.  This is what makes stainless steel one of the best metals for appliances and fixtures not just in the commercial and industrial world but in residential homes as well.
The life of stainless steel can be extended by preventing contact with corrosive substances.  The most common mistake people make is using a corrosive product to clean stainless steel surfaces.  Never use chloride cleaners, abrasive cleaners, all-purpose cleaners, or chloride bleach.  Always use a cleaner made specifically for stainless steel.
Stainless steel must be cleaned regularly to preserve the metal's integrity and maintain a pristine appearance.  With proper care, and by selecting an appropriate grade, stainless steel can be saved from corrosion.  When stainless steel maintenance is neglected, corrosive substances can accumulate on vulnerable surfaces.  Keep stainless steel clean and shiny by using a cleaner that is made to do so.
Proper routine care and specialized cleaning can extend stainless steel's lifespan and ensure that applications operate smoothly.  Although stainless steel's built-in chromium content works to guard against corrosion, relying on this alone is not enough.  Exposure to chemical solutions, weathering, salt, or mechanical damage, all contribute to the need for routine cleaning.  Correct cleaning methods help stainless steel continue to shine as one of today's most versatile materials in the residential, commercial, and industrial world.
One of the best cleaners for stainless steel on the market today is Sheila Shine.  Sheila Shine is a 3-in-1 product that will clean, polish, and protect all of your stainless steel surfaces.  No other stainless steel cleaner on the market can claim to do this.  The formula of Sheila Shine is one that has been cleaning stainless steel all over the country and the world for decades.  We know we're doing something right!
If you have a business or just want to clean your stainless steel at home, Sheila Shine can do it all.  It not only cleans safely, but it also polishes stainless steel to a wonderful sheen and shine and adds a layer of protection to your stainless steel so that cleaning is always easy and effortless.  Just a little Sheila Shine and a soft cloth will get the job done each and every time.
For all of your stainless steel cleaning needs, trust Sheila Shine to work hard to clean, polish, and protect all of your stainless steel surfaces.  Try it today!
Phone: 305-557-1729
Email: